We Offer
Quality Roof Cleaning and Maintenance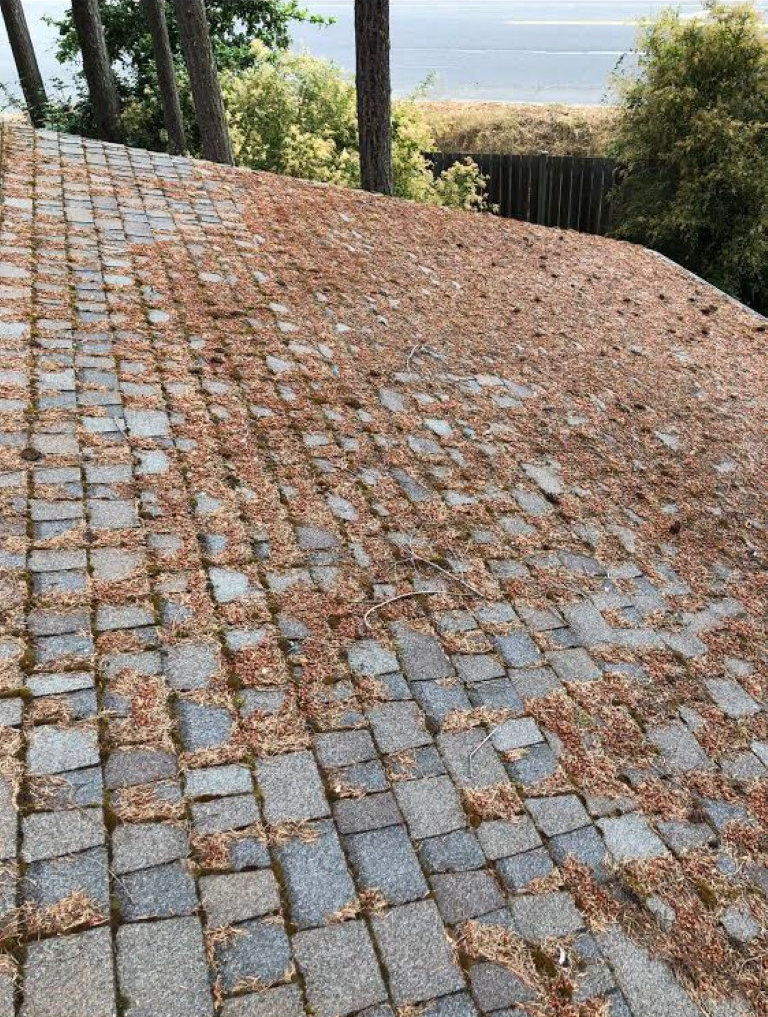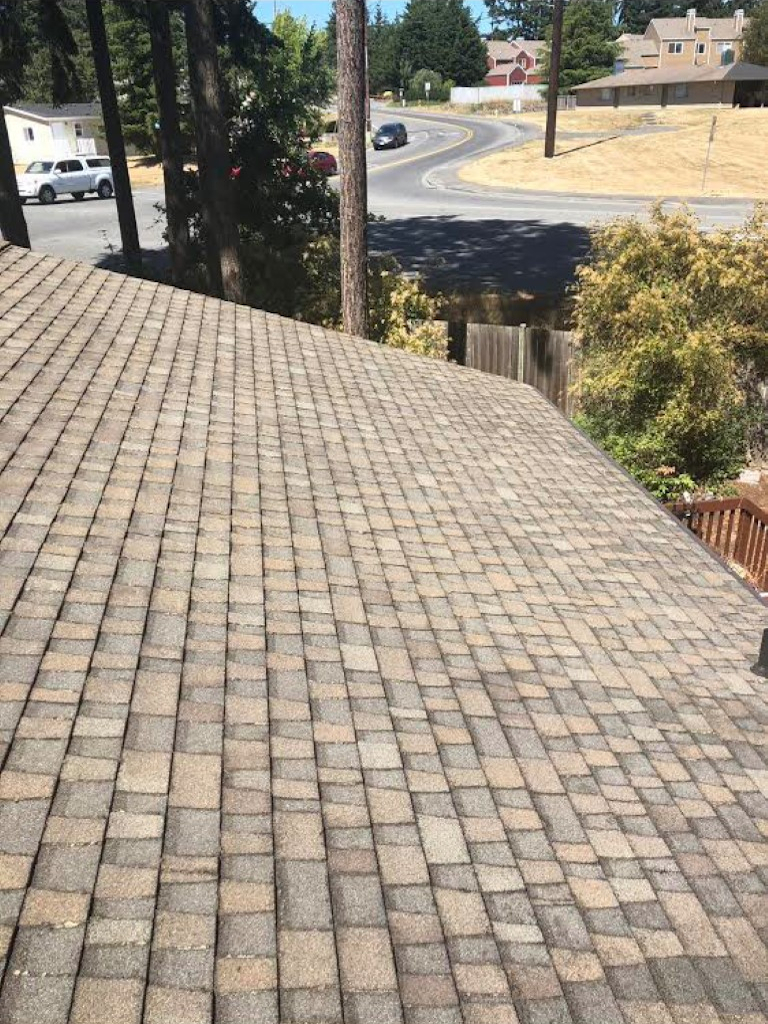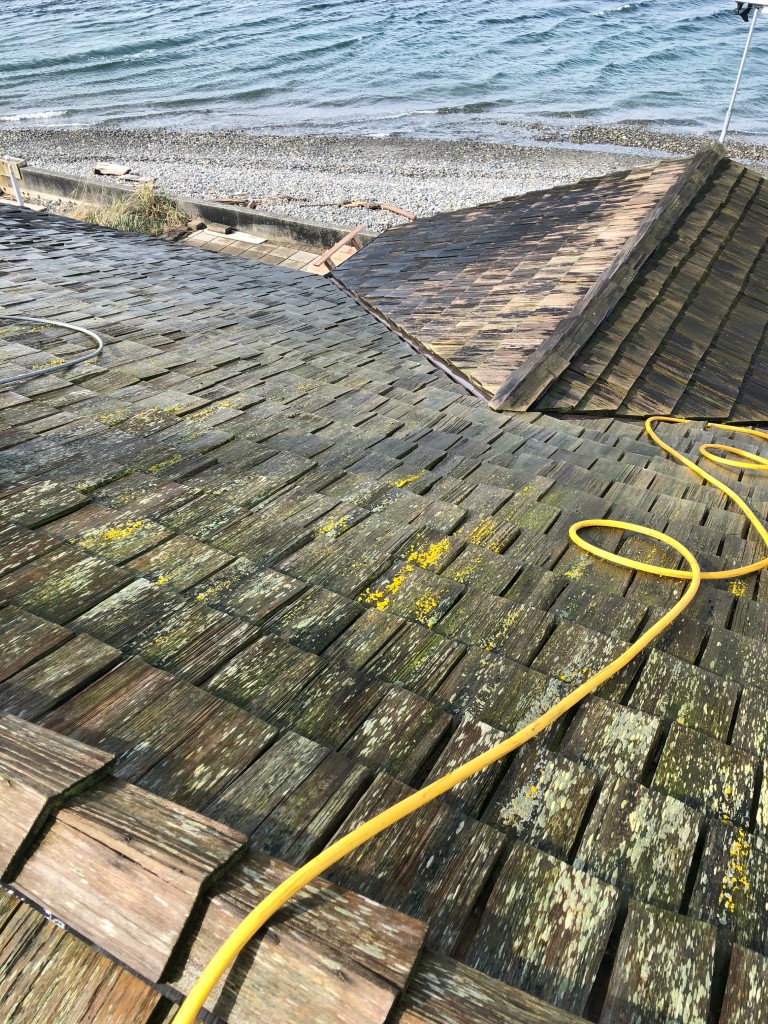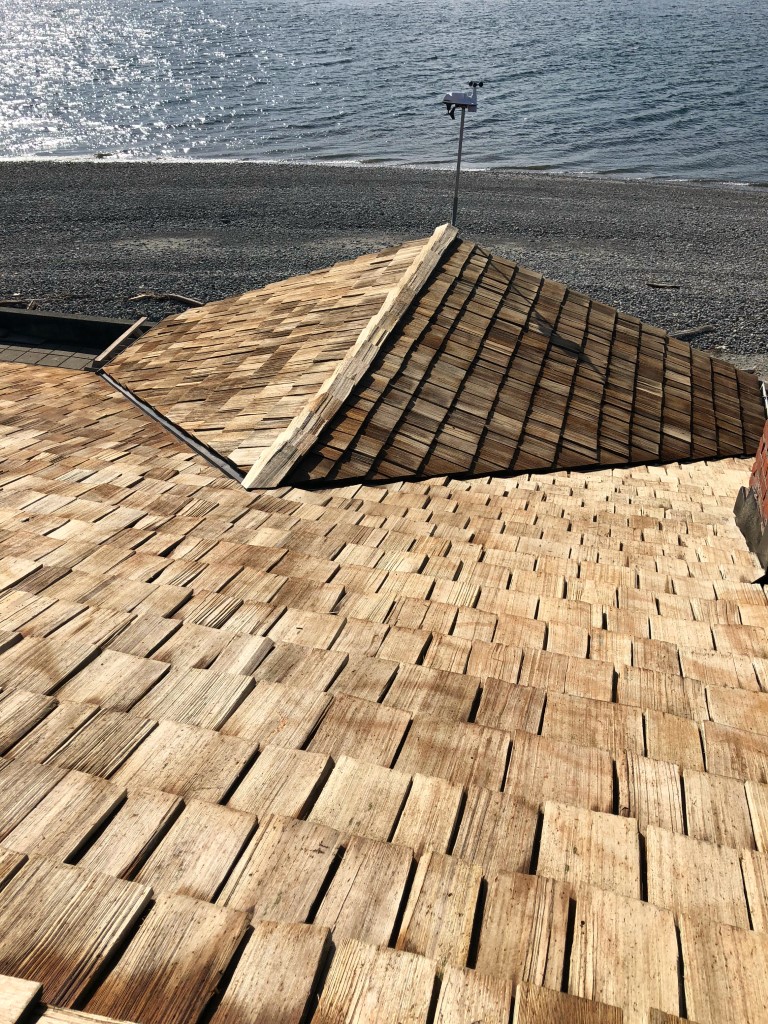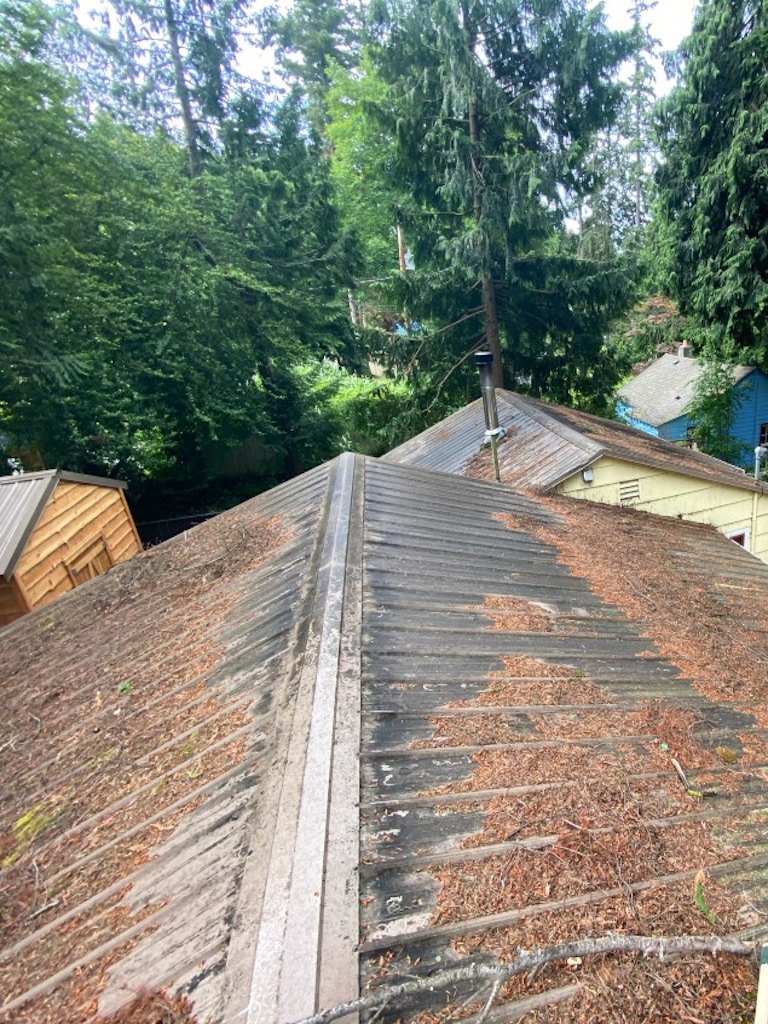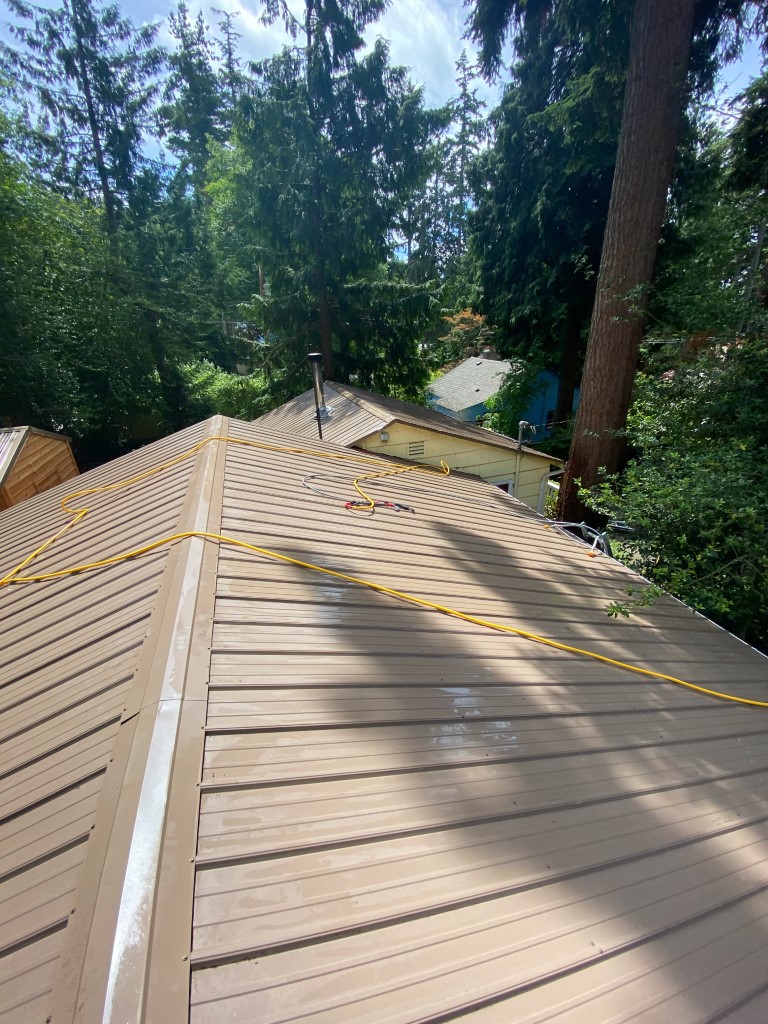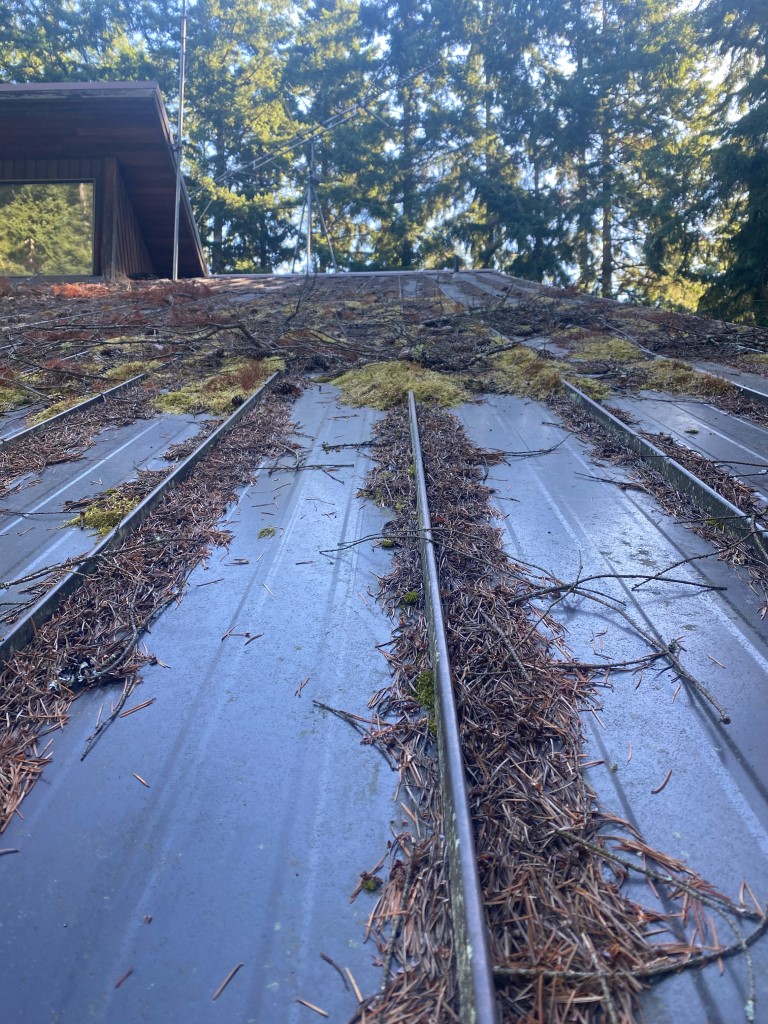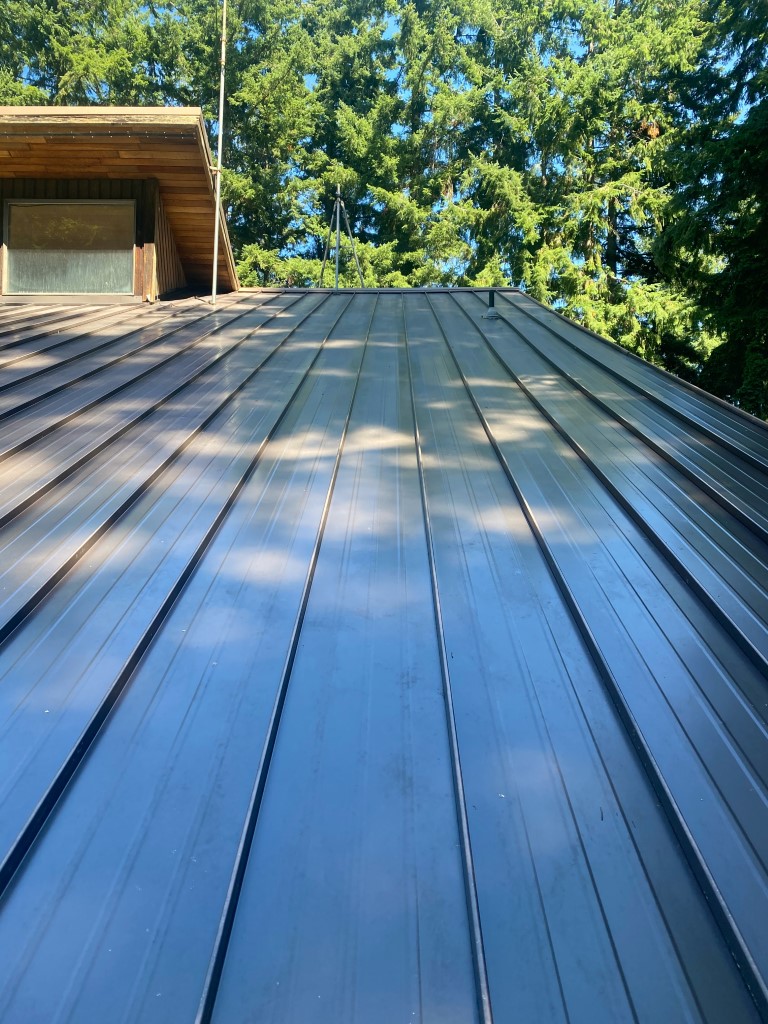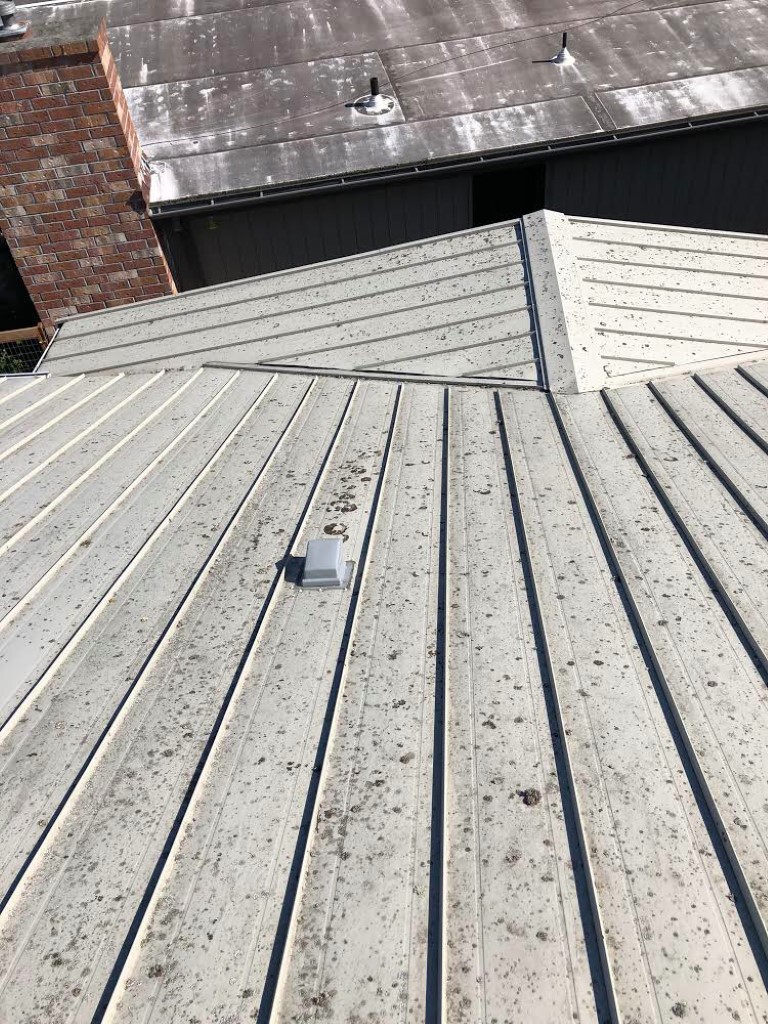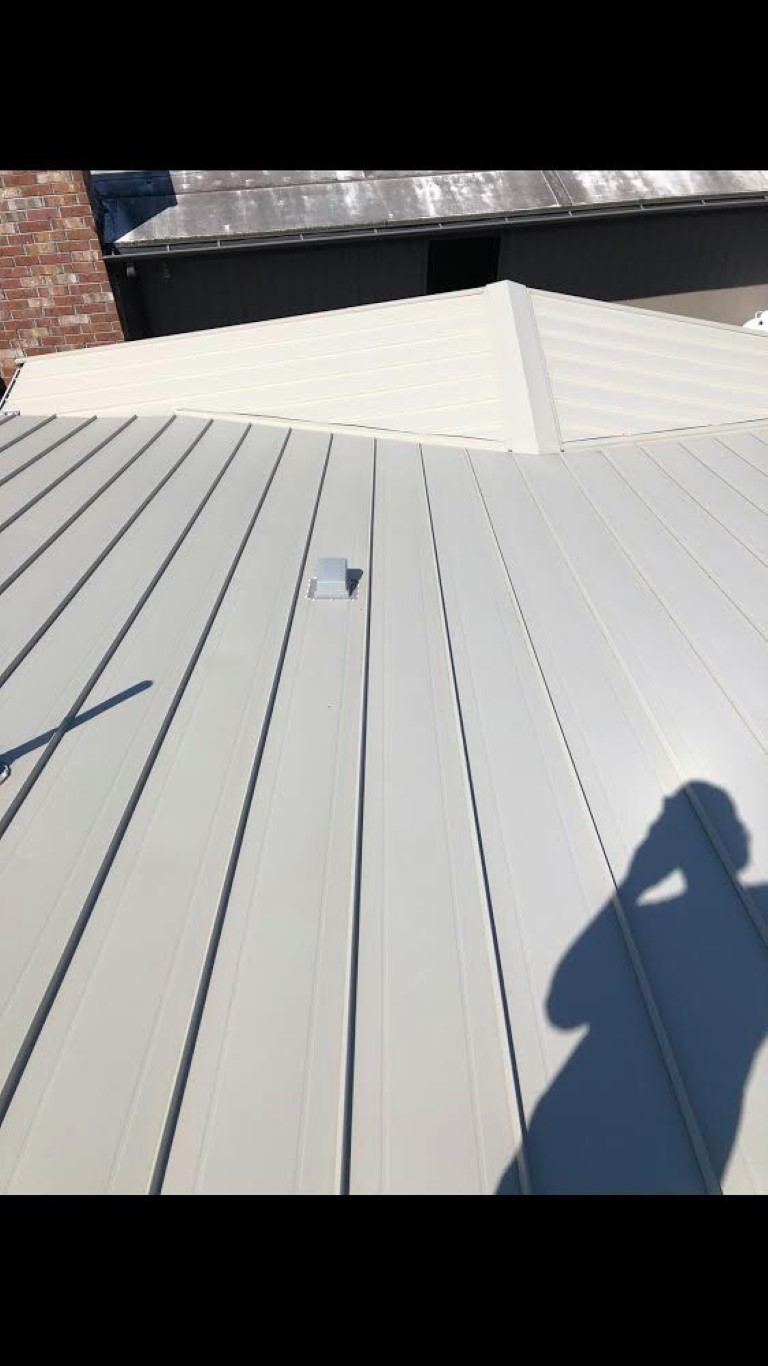 Roof Cleaning and Maintenance Services
All-Serv provides professional and thorough roof cleaning and maintenance throughout Skagit County and Whidbey Island, including soft washing and pressure washing, moss removal and roof inspections.
ROOF CLEANING
No two roof cleaning jobs are exactly the same. All-Serv safely cleans most types of residential roofs, including metal roofs as well as composite shingle, cedar shake, concrete, clay tile, rubber, TPO membrane and torch down roofs. Whether it's flat, steep, small or big, contact us for a thorough, professional cleaning to match the roof's needs. Our roof cleaning services are available throughout Skagit County and Whidbey Island. When cleaning any roof—safety is the number one priority. All-Serv uses the most advanced safety and staging systems to do the job right. If you are considering any roof cleaning company, please make sure they are licensed, bonded, carry workman's compensation and follow all safety guidelines set by OSHA. All-Serv can provide copies of all above items. All-Serv can safely handle all your residential roof cleaning needs.
ROOF CLEARING AND INSPECTION
Roof inspection is key to preventing roof leaks and saving money on roof repairs in the long run. Before any roof cleaning job, the roof must be cleared of all debris. All-Serv can clear all needles, leaves, limbs, twigs or dead organic material from your roof. Keeping a roof clear of debris is highly important to maintain proper drainage and prevent damage. Composition roofs need to breathe and should be cleared and inspected at least once a year. All-Serv can clear and inspect your roof annually or more frequently, if needed.
FIBERGLASS AND SHINGLE ROOFS CLEANING
Fiberglass composition is the most common roofing choice in the Pacific Northwest for residential homes and comes in a variety of colors and styles. The All-Serv team is highly experience in the cleaning and maintenance of these popular roof types.
COMPOSITION ROOF MAINTENANCE
Roof moss removal is especially important for composition roofs. Over time and depending on location, composition shingle roofs are highly prone to organic infestation such as moss, mold, lichen, and algae. The most important thing to know is that all these organic infestations are completely preventable. Composition roofs are the easiest roofs to maintain and least likely to get proper maintenance. Homeowners have a tendency to wait till they can visually see moss or algae before they decide to do something. Benjamin Franklin said, "an ounce of prevention is worth a pound of cure." This statement is so true when it comes to composition roofing material. All-Serv can remove moss and help prevent future growth once per year by applying a treatment for roof moss, mold, mildew, lichen and algae.
PREPARING A FIBERGLASS COMPOSITION ROOF BEFORE SOFT WASHING
If your composition roof has not been properly maintained and moss, mold, lichens, and algae are growing—All-Serv can help. WARNING: DON'T EVER PRESSURE WASH A FIBERGLASS COMPOSITION ROOF! Doing so will permanently damage the roof. All-Serv hand cleans the moss from your composition roof. This process is very labor intensive, but has the best results. It's essentially like shaving the moss from your roof. Depending on the type of roof moss, age and condition will determine how much we can safely remove. Once the majority of the moss is removed from your roof an All-Serv crew can start the soft wash process.
FIBERGLASS COMPOSITION ROOF SOFT WASHING
Once the roof is cleared of debris and moss is hand cleaned, an All-Serv crew can begin to soft wash the roof. Soft washing a roof is simply an application of a formulated liquid roof cleaner to your roof at low pressure, approximately 60 psi with a fan type of tip. It's impossible to cause any damage to a roof with this low of pressure. The roof cleaning solution is applied thick and heavy an average single story 2000 square ft home generally takes around 100 gallons of cleaner. Two coats are sometimes needed with heavily algae infested roofs. The roof cleaning solution is not rinsed off since it dries clear. Leaving the solution on the roof not only immediately cleans the roof but prevents future growth. This process is more like a roof restoration process. All-Serv will have your fiberglass composition roof looking like new and can set you up on a maintenance plan to keep it that way.
METAL ROOF CLEANING
Metal roofing comes in a variety of colors and types. Most here in the Pacific Northwest is a seamed locked type material. All-Serv cleans any type of metal roof. Even though some metal roofs can be pressure washed, we generally soft wash metal roofs. If metal roofs are faded or oxidized, pressure washing can leave streaks or discoloration. Soft Washing a metal roof is an application of a formulated cleaner followed by scrubbing with a soft brush then a rinse to remove it. Rinsing the cleaner is so important; think of a car's paint surfaces, you wouldn't want the soap to dry on a car. Because we are dealing with such a large area that needs to be rinsed, a truck mount-high volume machine with its own water supply is invaluable. Rinsing with a standard water hose or pressure washer won't work. Please make sure if you are considering having someone clean your metal roof that not only do they have the proper equipment and knowledge but most importantly safety gear. Wet metal roofs are extremely slippery and the utmost safety procedures must be followed. All-Serv can safely clean most metal roofs, even if they're steep, and can expertly clean metal roofs using pressure washing or soft washing.
CEDAR SHAKE ROOF CLEANING
The All-Serv team may or may not recommend soft washing for cedar shake roofs. Cedar shake roofs aren't as common as they once were. Cedar shakes can look absolutely beautiful or extremely ugly, depending on what condition they are in. Cedar shake roofs are relatively resistant to rot, but not keeping them clean will greatly reduce their life dramatically. Providing that your cedar shake roof is in fair condition, All-Serv can soft wash these roofs. Soft washing combined with brightening ingredients can be one of the most rewarding cleaning services we provide. The roofs can sometimes be restored to a like new condition.
TPO AND MEMBRANE ROOF MAINTENANCE
TPO and Membrane roofs are normally somewhat flat roofs that tend to grow green algae or accumulate pollen and occasionally roof moss or lichens. Keeping these roofs and downspouts clear of debris is extremely important because water can pool, and the weight of the water could even collapse the roof or cause other damage. Soft washing TPO and membrane roofs is the only method that should ever be performed because of their delicate nature. All-Serv can clean all types of membrane or torch down type of roofs.
If you require roof cleaning or maintenance in the Skagit County area including Whidbey Island, Anacortes, Coupeville and Oak Harbor, please contact us!
Professional Metal Roof Cleaning
The All Serv roof cleaning company offers expert metal roof cleaning services throughout Skagit County and Whidbey Island. Sturdy but surprisingly prone to fading and discoloration, metal roofs require an experienced roof cleaning company in order to preserve their like-new appearance, and most importantly their whole integrity. We have the experience, the equipment, and the gusto to provide a thorough cleaning that leaves metal roofs looking good as new.
Since 1985, we have provided exterior home cleaning services. Since then, our expertise has grown and our cleaning equipment has become more thorough and specialized, making us the company to give any roof a thorough washing. To preserve the form, function, and like-new look of your Western Washington metal roof, call (360) 341-3383 or contact us online.
Soft Washing vs Pressure Washing Metal Roofs
Metal roofing comes in a variety of colors, materials, and styles, each requiring different techniques for a thorough cleaning while preserving the appearance, and most importantly the integrity, of the roof. In addition, as a metal roof ages, if the material has begun to fade, rust, or oxidize, pressure washing can cause streaks and discoloration to form.
Although pressure washing is a valid option for some metal roofs, the All Serv roof cleaning company prefers soft washing in the majority of cases in order to protect the roof while also providing a thorough cleaning.
The Soft Washing Process for Metal Roofs
The All Serv team follows a strict process of soft washing:
A formulated cleaning solution is applied to the surface of the roof.
The roof is hand-scrubbed with a soft-bristled brush in order to remove any dirt and grime as well as green algae, lichen and roof moss.
The roof is thoroughly rinsed in order to remove all traces of the cleaning solution, keeping your roof looking like new.

Metal Roof Cleaning Safety
In order to thoroughly soft wash a roof of any size, specialized equipment is needed. Our roof cleaning company uses a truck-mounted high volume rinsing machine and a soft wash system to apply our soft washing solution. To keep our crew safe, the roof is washed from an aerial lift, washing and rinsing the roof from all angles with their feet firmly planted on a solid surface. All Serv's aerial lift has a 85 foot boom and can also be used as a tie off point. We highly recommend that anyone who washes, rinses, or otherwise maintains a roof takes the utmost safety precautions. Metal roofs are particularly slippery and often steep, making safety a priority for all involved.
Advantages of Professional Metal Roof Cleaning
Thorough cleaning with professional tools
Knowledge and expertise in caring for common and uncommon roofing materials
Less risk injury and damage to the home with proper training and safety gear
For metal roof cleaning and other exterior cleaning services, call (360) 341-3383 or contact us online anytime!