All-Serv:

Your Full-Service Chimney Experts
Chimney Services Since 1985
For nearly four decades, All Serv has been your trusted source for comprehensive chimney services, prioritizing fire safety and an unwavering commitment to cleanliness. We specialize in chimney cleaning, inspections, repairs, relining, and hearth product installations. Our service footprint proudly covers Island County, San Juan County, Skagit County, Whatcom County, and northern Snohomish County. We've diligently serviced over 11,000 chimneys and countless dryer vents.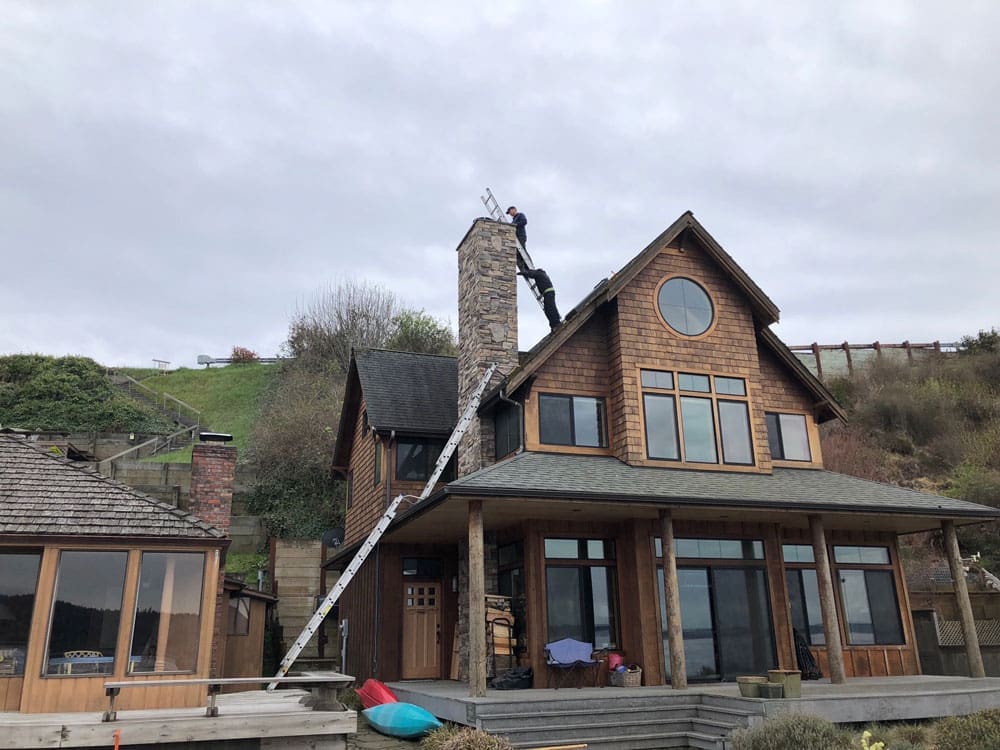 Why All Serv is Your Top Choice
Expertise & Experience: With over 30 years in the industry, we possess the knowledge and techniques to address the unique needs of homes in our region.
Certified Technicians: Our team is certified by the CSIA (Chimney Safety Institute of America) and NFI (National Fireplace Institute), ensuring professional and meticulous service.
Comprehensive Solutions: From inspections and cleanings to repairs and installations, we offer a wide range of services to maintain the safety and functionality of your chimneys.
The Importance of Chimney Cleaning
Creosote, a highly flammable substance, can burn at temperatures up to 2100 degrees Fahrenheit, posing a severe fire hazard if left unchecked. Regular chimney cleaning eliminates this dangerous material, preventing potential chimney fires that can lead to structural damage or worse. Annual chimney inspections are essential to detect any deterioration or structural issues, ensuring the safety and longevity of your chimney systems.
Our Premium Stainless Steel Chimney Liners
We've successfully relined over 1,000 chimneys with high-quality, UL-listed stainless-steel liners for optimal performance, reducing creosote buildup and ensuring safety. These stainless- steel chimney liners can withstand temperatures up to 2100°F and come with a lifetime warranty.
Class A Chimney Systems
Our Class A stainless steel chimney systems are UL-listed for safety and can endure temperatures up to 2100°F. Whether you're considering replacing your current metal chimney or installing a brand-new one, rest assured we have the expertise and solutions for the job.
Water Damage Prevention
We offer comprehensive solutions to combat water damage, including specialized sealers, tuck-pointing, and total crown replacement to prevent water intrusion into masonry chimneys. These preventive measures are crucial in safeguarding your chimney against extensive damage caused by water penetration, especially during freezing conditions.
Types of Chimney Inspections
We provide three levels of chimney inspections:
Level 1 Inspection: A visual examination of all easily accessible parts of your chimney to ensure it's free from obstruction and deposits.
Level 2 Inspection: A more in-depth inspection that includes access to crawl spaces and complicated roof access, ideal for property transfers or chimney modifications.
Level 3 Inspection: The most comprehensive inspection, involving component removal when necessary to access hidden areas suspected of housing safety hazards.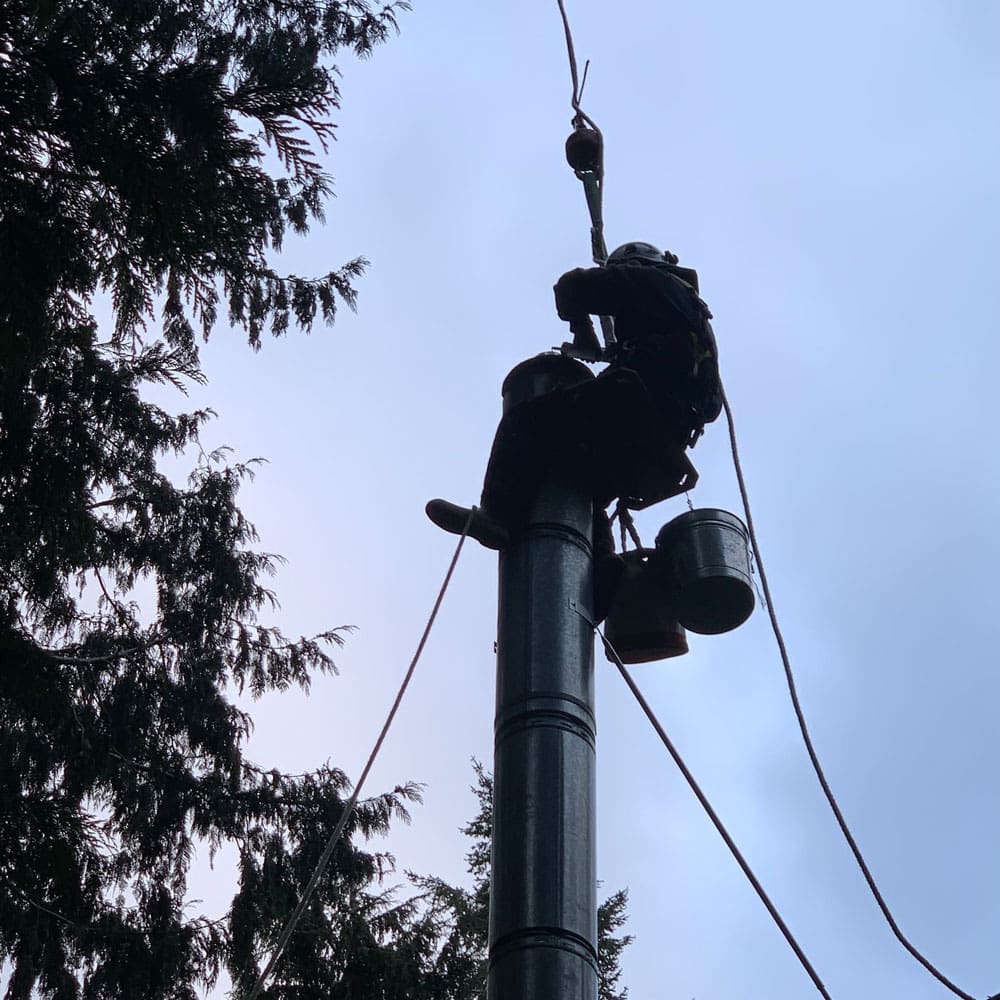 Video Inspection Services
Our advanced video inspection provides a thorough and accurate analysis of your chimney's internal structure, ensuring early detection of hidden issues and potential dangers.
Hearth Products and Accessories
Explore our extensive range of Wood Stoves and Hearth Accessories to enhance the warmth and ambiance of your home.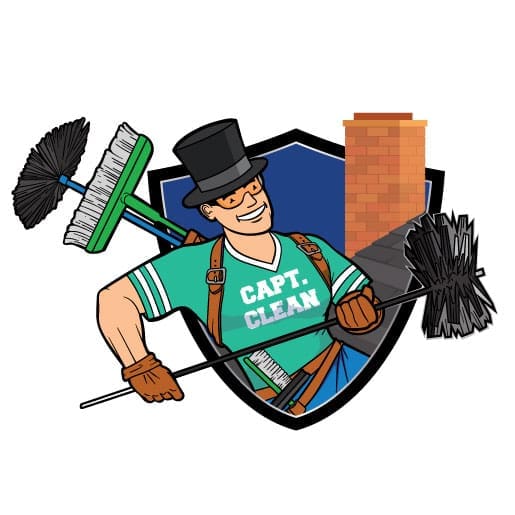 Wholesome Wisdom and a Dash of Humor

from our Mascot, Captain Clean:
"And let's not forget, maintaining a clean chimney not only warms your home but also saves you from having awkward conversations with neighbors about why you're hosting a rooftop BBQ in the middle of winter."
"Keep it clean and keep it cozy!"