Welcome to All Serv Roof Cleaning:

Your Expert in Roof Care & Maintenance!
Safety-First Approach at All Serv: At All Serv, we specialize in professional roof cleaning and maintenance services, emphasizing a meticulous, safety-first approach. We adhere to OSHA and Washington state L&I guidelines, safeguarding both our team and your property throughout each project.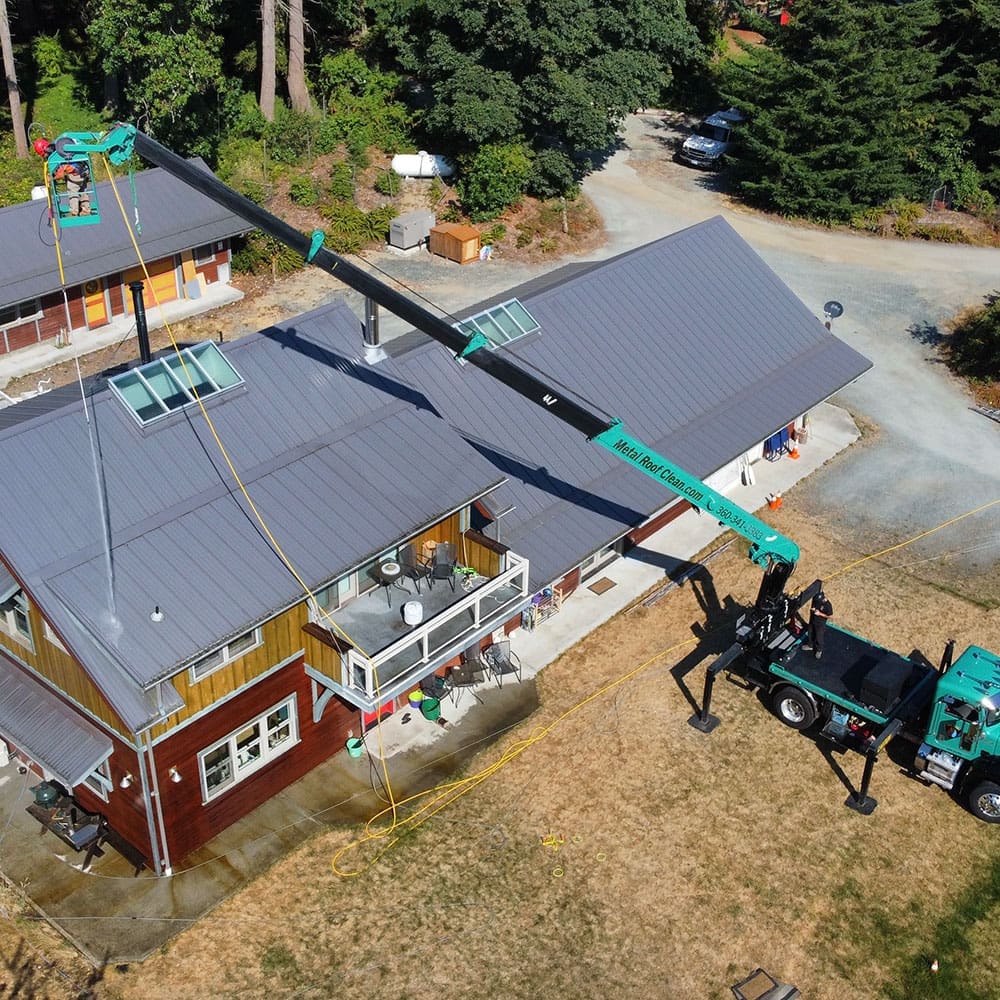 Proactive Inspection & Debris Clearing:
Beyond cleaning, we offer debris clearing and basic inspection services, focusing on preventive maintenance and ensuring proper water flow, thus extending your roof's lifespan.
Why Choose All Serv:
All Serv is your trusted partner for safety, precision, and adherence to industry best practices in professional roof cleaning and maintenance services. Whether you're seeking routine maintenance, a thorough cleaning, or advice on roof care, we're here for you.
Fiberglass or Composite Shingle Roofs:
Predominant in the Pacific Northwest, these roofs are treated exclusively with our gentle and effective soft wash method, ensuring meticulous removal of moss and debris by hand and with leaf blowers. A 3-year guarantee against moss return is available for this service.
Metal Roofs:
Our specialists employ predominantly soft washing, utilizing our 85-foot manlift to ensure safety, efficiency, and the preservation of the roof's integrity. [to learn more about our metal roof cleaning, visit our blog at metalroofclean.com
Cedar Shake Roofs:
The aesthetic appeal of these roofs is maintained using a combination of pressure and soft washing, accompanied by specialized cleaners.
TPO and Membrane Roofs:
These relatively flat roofs benefit from our expert soft wash cleaning, ensuring optimal drainage and prevention of water-related issues.
Concrete and Clay Tile Roofs:
Tailoring our approach to each roof's condition, we employ a mix of power and soft washing techniques to maintain their pristine appearance and structural integrity.
Slate Roofs, Divenchy or Polamer Roofs:
Each unique roof is treated with the utmost care, utilizing our 85-foot manlift for soft washing, ensuring meticulous preservation and rejuvenation.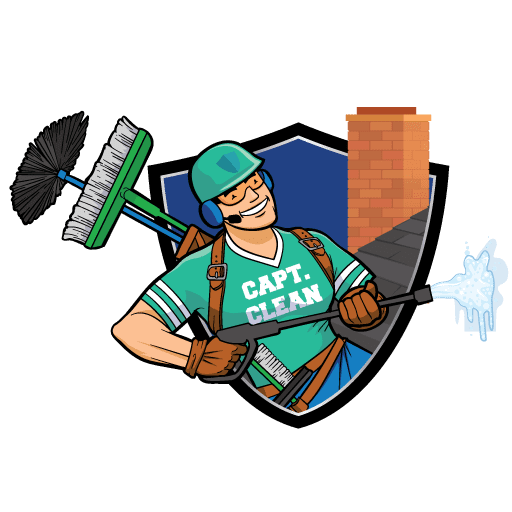 Some Humor and Wisdom

from Our Mascot, Captain Clean:
Well, folks, when it comes to roof cleaning, there's no better choice than All Serv. We're not just in the business of cleaning roofs; we're experts at evicting moss and algae like a pro. Those green squatters won't stand a chance against our expertise. So, if you don't want your house turning into a Chia pet, give All Serv a call and let's make your home the envy of the neighborhood!
Connect with All Serv Today!
Experience tailor-made services that ensure the longevity and beauty of your roof for years to come.