Restore Your Home with All Serv's
Expert House Wash Services
Your home is not just a building; it's a mirror reflecting your lifestyle, and for many, a significant investment. But, the relentless elements of nature can degrade its external charm. Dirt, grime, moss, mildew, and the initial stages of rot can take a toll, particularly in locations like Island, San Juan, and Skagit Counties. Combat these environmental foes with All Serv's specialized softwash house washing!
Special Offer!
Enjoy complimentary exterior window cleaning with most of our house washes!
Our distinctive softwash technique does more than eradicate visible stains and growths; it tackles underlying issues that could lead to rot, safeguarding your home's aesthetic appeal and structural health. We comprehend the prevalent challenges homes in our region encounter, assuring they maintain their allure and resilience through our advanced cleaning methods.
Our Procedural Steps:
Preparation: We meticulously prepare, protecting the surroundings for a flawless cleaning journey.
Cleaning: We focus on eliminating the localized grime, dirt, and organic accumulations.
Final Rinse & Inspection: We pay meticulous attention to every detail and conclude only when you've inspected and approved our work.
Why Opt for All Serv's Expert House Washing Services?
Effective & Gentle Softwash:
Our innovative softwash ensures a thorough, yet delicate cleaning, maintaining your home's beauty and stability.
Trustworthy Local Experience:
Established in 1985, we bring nearly four decades of expertise and local experience to residents of Island, San Juan, and Skagit Counties, employing refined techniques to make your home sparkle.
Boosted Curb Appeal:
A pristine exterior is not only visually appealing but can elevate your property's market value and longevity.
Customized for Local Needs:
Whether it's vinyl siding, Hardi, wood, brick, or stucco, our methods are fine-tuned to address the specific requirements of homes in our region.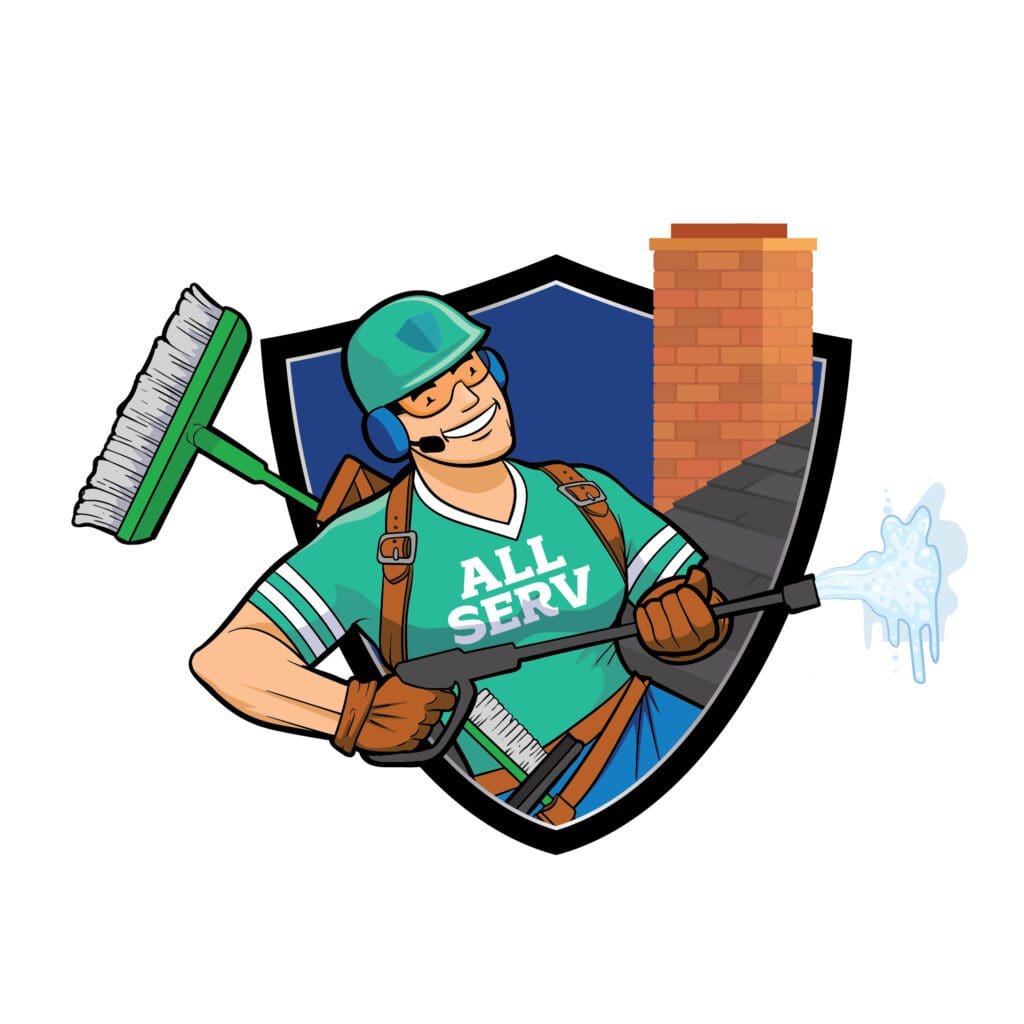 A Message from Our Mascot,

Captain Clean:
"Captain Clean from All Serv here! Wow, did you know dirt and grime throw a party at your house when you're not looking? Let's give those sneaky little troublemakers the boot! We're here to make your home shine bright and stay happy, a place where only you decide who, or what, gets to hang around. Wow, that's cleaner than a mime's white gloves after a day in a mud pit."