All Serv's
35 Years of Exterior Cleaning Experience is Immeasurable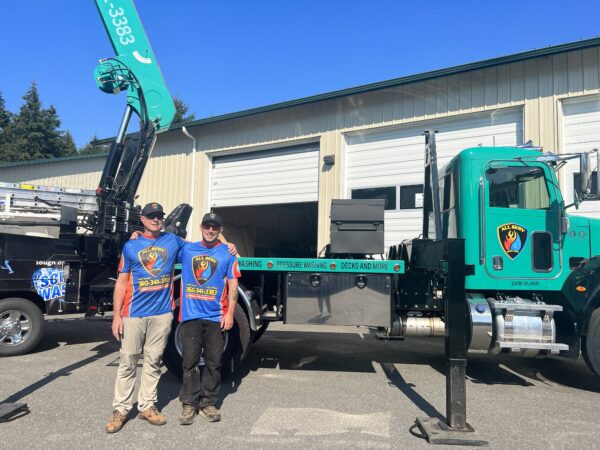 Offering professional service in all areas of exterior house and commercial cleaning, the All Serv team has 35 years of experience encountering and fixing different home and business cleaning needs.
All Serv opened in 1985 as a chimney cleaning company. Due to this being a seasonal business, we soon diversified into other aspects of both residential and commercial cleaning. We emphasize high-quality work, attention to detail, professional service, and guaranteed workmanship. With over 15,000 cleaning projects under our belt our experience is immeasurable!
Our specialties are soft washing, pressure washing, roof cleaning, window/solar panel cleaning, rain gutter cleaning, gutter guard installation—and yes, we provide expertise in servicing and cleaning chimney systems and dryer vents. We are dedicated to providing superior service along with affordable solutions to your exterior cleaning needs.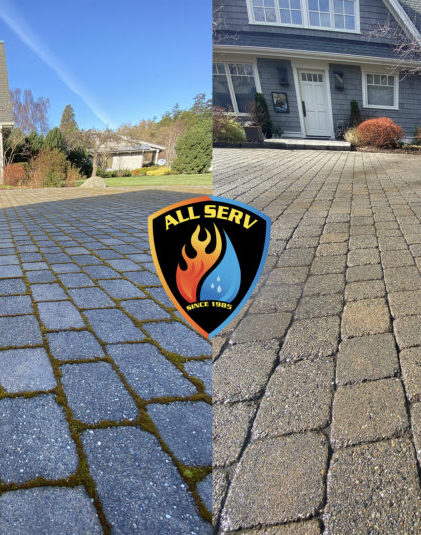 "On time and on target. Professional all the way from start to end. Appointment for quote, quote system, pre appointment reminders and job well done."
★ ★ ★ ★ ★ – William Wittenmyer
"Hayden and his team did a phenomenal job on my two story house. My roof didn't have too much growing on it but I wanted to take a proactive approach. Hayden explained the process in detail. They also cleaned my windows. Great job guys! I'll be using them again. Thank you!"
★ ★ ★ ★ ★ – Jackie Trease
"I have really enjoyed working with All Serv. Professional, communicative and friendly. I've now hired them to clean my roof, repair my chimney and softwash my house, and the house looks brand new!"
★ ★ ★ ★. ★ – Haley Fenton