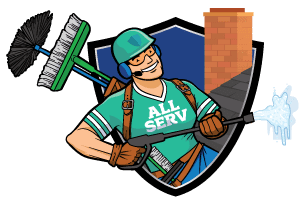 Making Exteriors Clean
& Chimneys Safe!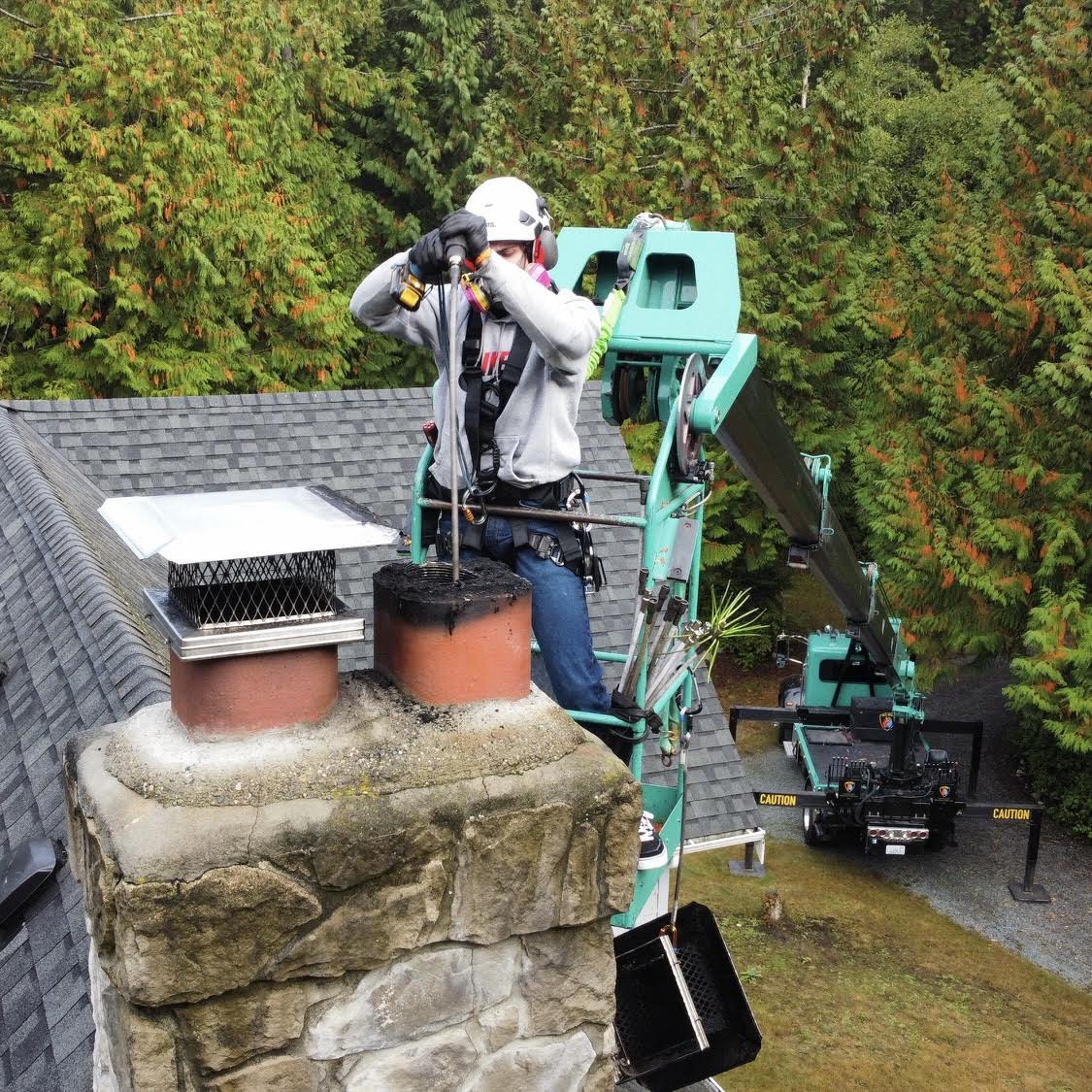 ABOUT US
All Serv:
Where Old-Fashioned Service Meets the Golden Rule.
At All Serv, we specialize in cleaning and restoring exteriors and ensuring chimney safety. Our expertise extends beyond chimney care, encompassing chimney cleaning and repairs, as well as services such as dryer vent cleaning, roof cleaning, house washing, pressure washing, soft washing, and rain gutter cleaning. We follow the Golden Rule - treating others as we would like to be treated.
The Golden Rule means that we provide services with the same level of care and attention that we would want for our own homes. With over 35 years of unparalleled experience, we've become a trusted name.
As a family-owned business since 1985, we take pride in delivering high-quality work, meticulous attention to detail, professional service, and guaranteed workmanship. With a portfolio of over 17,000 successful cleaning projects, our level of experience is truly beyond measure."
Are You Ready for Fall & Winter?  Time to Clean Your Chimney, Roof & Rain Gutters!
Real All Serv Customer Reviews
Contact Washington State's top rated exterior cleaning company & chimney service.
Frequently Asked Questions
Soft washing is, simply put, the use of a specially formulated cleaner applied to a surface at low pressure, roughly 60 psi. This cleaner is allowed to sit on the surface and might need light scrubbing with a soft brush. The surface is then rinsed with low pressure but high volume, making it akin to a shower head for the cleaned surface.
The answer varies based on the roof type. Composite shingle roofs shouldn't be pressure washed; they need to be soft washed. However, concrete and metal roofs can either be soft washed or pressure washed, contingent upon their condition.
It's our experience, cutting-edge equipment, customer service, and impeccable safety record. Our equipment represents the industry's best. If there's an instrument that makes our tasks more effective and safer, we possess it and have the expertise to operate it. We have a business legacy of 35 years, indicating we're certainly on the right track. Our customers are cherished, and we serve them based on the golden rule. Safety remains our paramount concern.
Several factors influence this, including the quantity of wood burned, the kind of wood, the moisture content in the wood, and the system type itself. For dryers, frequency hinges on usage, the vent's length being cleaned, and the types of clothes dried. To mitigate fire risks, these systems should undergo annual inspections.