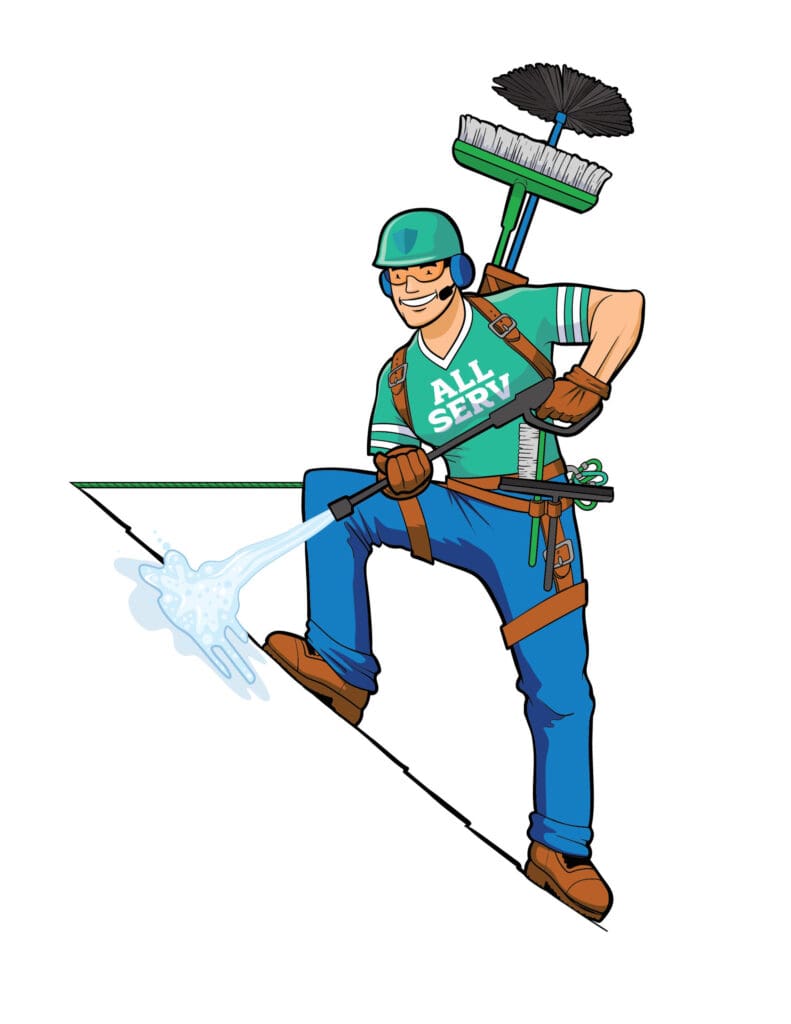 In the gritty world of cleaning, Captain Clean, our larger-than-life character, stands tall as the embodiment of All Serv's mission. Captain Clean is not only a charismatic leader but also a team player with a great sense of humor, known for his affability, quick wit, dedication, and an unwavering commitment to maintaining the highest standards of cleanliness and service.
Leavenworth's Proud Native
Captain Clean, while no longer residing in Leavenworth, Washington, where he grew up, now serves as a mascot for All Serv, bringing his qualities and traits to the team. Captain Clean extends his support to communities not only in Island County (including Whidbey Island and Camano Island), San Juan Islands,Greater Skagit Valley, Whatcom County, and Northern Snohomish County. As he embodies the spirit of these regions, Captain Clean ensures that community, adventure, safety, and cleanliness converge for the benefit of all.
Why Captain Clean?
Captain Clean earned his distinctive moniker not through military service, maritime adventures, or superhero feats. Instead, his nickname traces back to his upbringing and sportsmanship. Throughout his school years, Captain Clean was the captain of several sports teams, showcasing his leadership abilities and his unwavering dedication to teamwork. Yet, his connection to cleanliness was equally remarkable. He had a knack for cleaning and a particular affection for tackling high-reach, hard-to-get-to areas. Picture him as a modern-day steeplejack, ascending great heights with his cleaning tools in hand, all while infusing humor into every job. It's this unique blend of cleaning dedication and humor that earned him the title of Captain Clean.
Humor in the Toughest Jobs
What sets Captain Clean apart is his remarkable ability to infuse humor and comedy into even the dirtiest, toughest cleaning jobs. He firmly believes that laughter is not only the best medicine but also the key to making every job enjoyable. His quick wit and cheerful demeanor can transform the worst job into something worth doing.
Steward for the Environment and Advocate of Safety
Captain Clean is not only dedicated to cleaning but also serves as a steward for the environment and an advocate of safety. He practices the golden rule, treating every task as an opportunity to support his local communities and promote eco-friendly practices.