All Serv:
Rain Gutter Cleaning & Gutter Guards
Protect your home and enhance its longevity with our premium services!
Welcome to All Serv, proudly serving Island County, San Juan County, Skagit County, Whatcom County, and northern Snohomish County. We are your trusted partner for comprehensive rain gutter cleaning, downspout maintenance, and gutter guard installation services. Our commitment is to safeguard your home from water damage and enhance its value by ensuring your gutters and downspouts are clean, functional, and fortified.
Special Offer!
Get a FREE Rain Gutter Cleaning with a Roof Soft Wash!
Take advantage of our limited-time offer! Secure a free rain gutter cleaning service when you book a roof soft wash with us. Don't miss this opportunity to maintain a cleaner, safer home at a fantastic value in our service areas!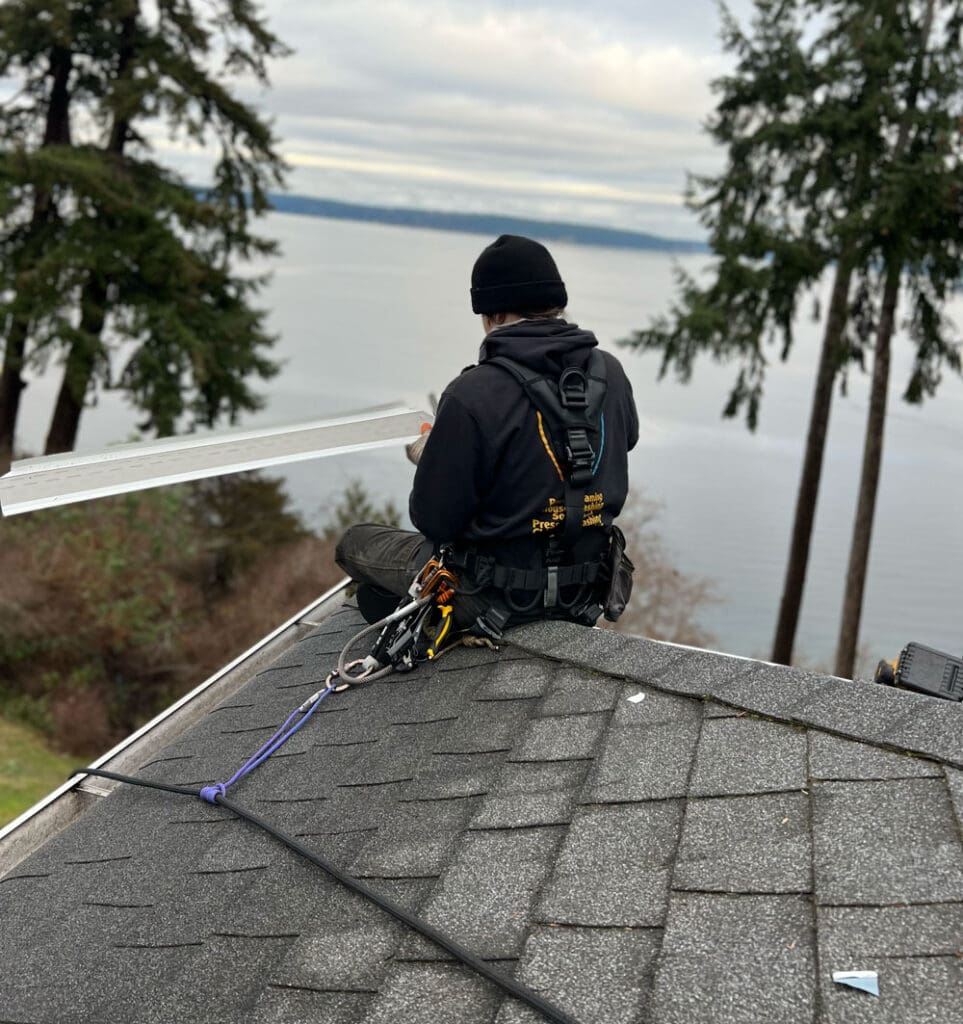 Rain Gutter Cleaning
All Serv's Professional Cleaning Services
Rain gutters and downspouts are crucial in directing rainwater away from your home, preventing potential damage. Our professional team at All Serv ensures that your gutters and downspouts are free from leaves, debris, fir needles, and blockages, functioning optimally to protect properties throughout Island County, San Juan County, Skagit County, Whatcom County, and northern Snohomish County.
Benefits:
Prevent water damage and mold growth.
Enhance the longevity of your roof and foundation.
Maintain the aesthetic appeal of your home.
Gutter Guards
Secure Your Gutters and Downspouts with All Serv's Gutter Guards
Our premium All Serv gutter guards, made right here in the Pacific Northwest, are constructed from premium stainless steel fine mesh and are specifically designed for this region's unique conditions, with an emphasis on keeping out fir needles. These louvered guards offer maximum protection to your gutters and downspouts against not only leaves and debris but are especially effective against fir needles, unlike the national brand rain gutter guards that primarily focus on keeping out leaves. Our guards reduce the need for frequent cleanings and are a long-term investment in the health and safety of your home.
Benefits:
Minimize the need for regular gutter and downspout cleaning.
Prevent blockages and overflow of water due to leaves and fir needles.
Extend the lifespan of your gutters and downspouts.
Custom designed for the specific needs of the Pacific Northwest.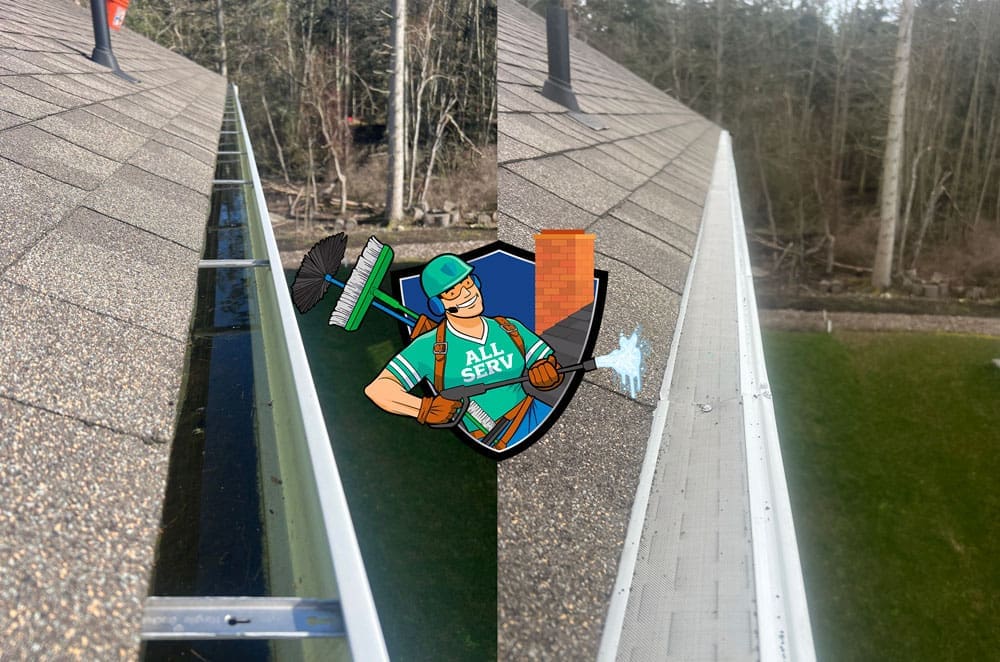 Expertise:
Years of experience and skilled professionals.
Quality Service:
Prompt, reliable, and premium services for all our service areas.
Customer Satisfaction:
Dedicated to meeting and exceeding customer expectations.
Affordable Pricing:
Competitive and transparent pricing with no hidden costs.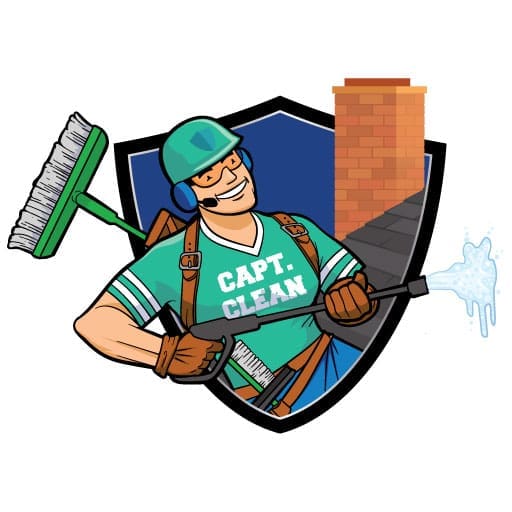 A Little Humor & Wisdom from

 Captain Clean:
"Hey folks! Captain Clean here, dropping by with a little nugget of wisdom! Those pesky fir needles think they can clog up our gutters and run the place, but not on my watch! Keep your gutters clean, and show those needles they're not the boss! Remember, a needle-free gutter is a spill-free home! Keep it clean and serene!"