Expert Moss Control You Can Afford!
SPECIAL $199 MOSS PREVENTION FOR YOUR ROOF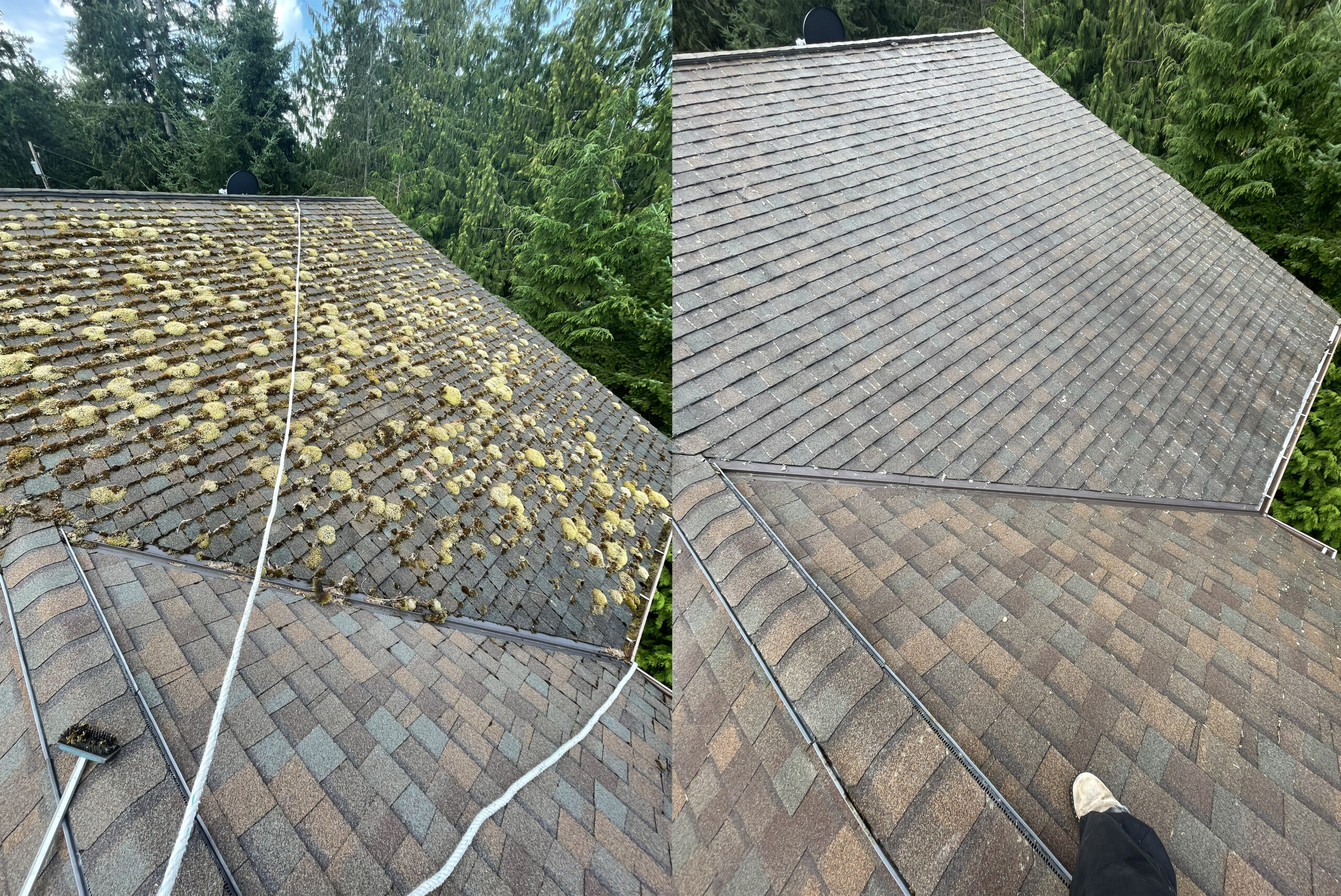 Get moss under control with our professional exterior house and commercial cleaning services, right here in Washington!
Moss season is about to begin in the famously rainy PNW. Over 700 species of mosses reside in Washington, all of which grow from spores capable of attaching to anything from bark to concrete and the shingles on your rooftop. Rooftop and building moss is especially problematic– once spores take hold, they immediately begin degrading building materials, drastically shortening the lifespans of asphalt, wood, concrete, and even metal! Our moss control team uses top-of-the-line equipment to expertly clean moss from the exterior of your home or building and protect it from future growth with specialty anti-moss treatments, starting at a special low price of $199.
Contact our moss treatment team at (360) 341-3383 today if you're experiencing a moss problem that's getting out of control.
All Serv experts have been keeping Washington homes and businesses protected from the elements and looking their best since 1995.