Rain Gutter Cleaning
Gutter Guards Sold & Installed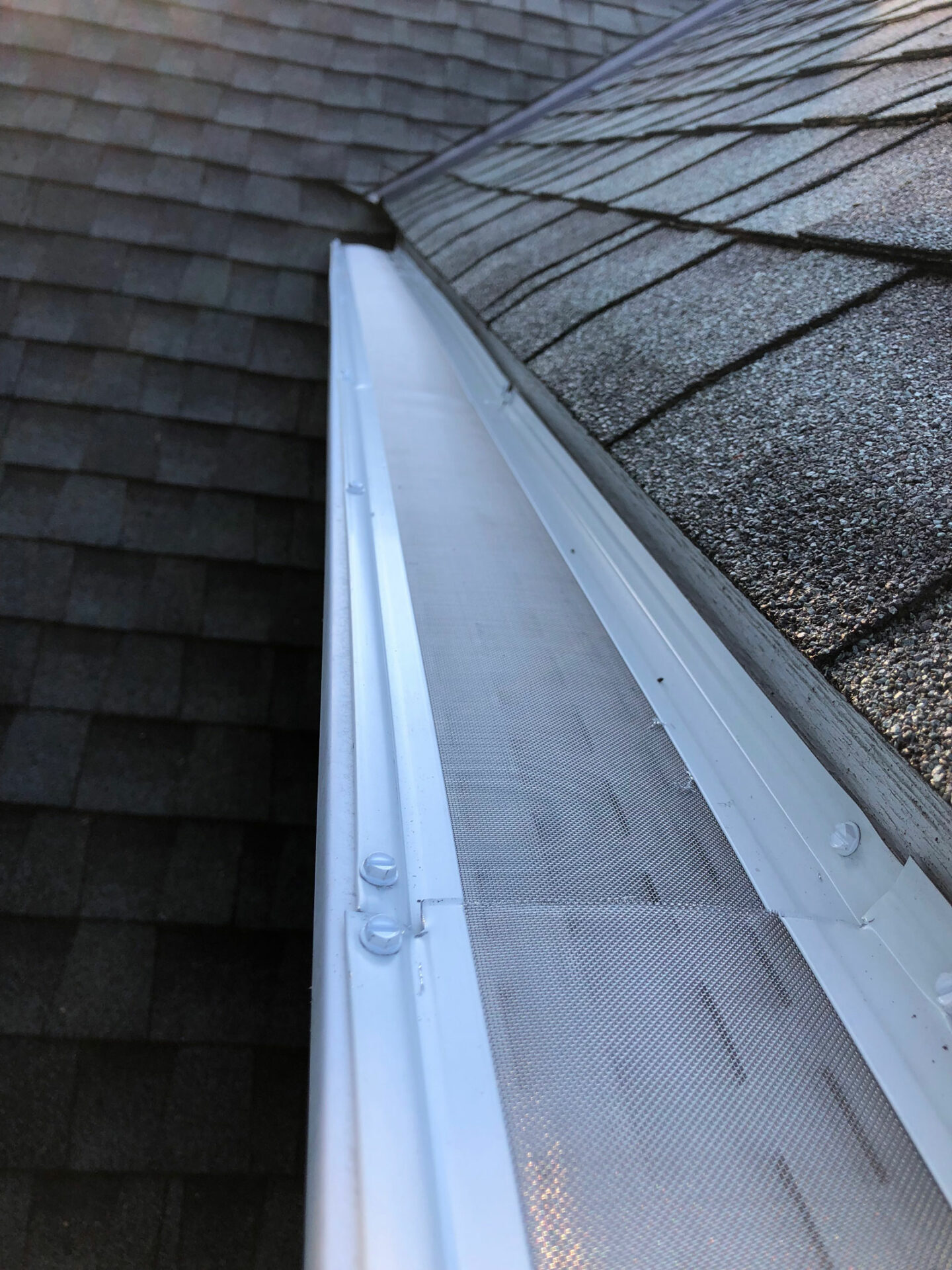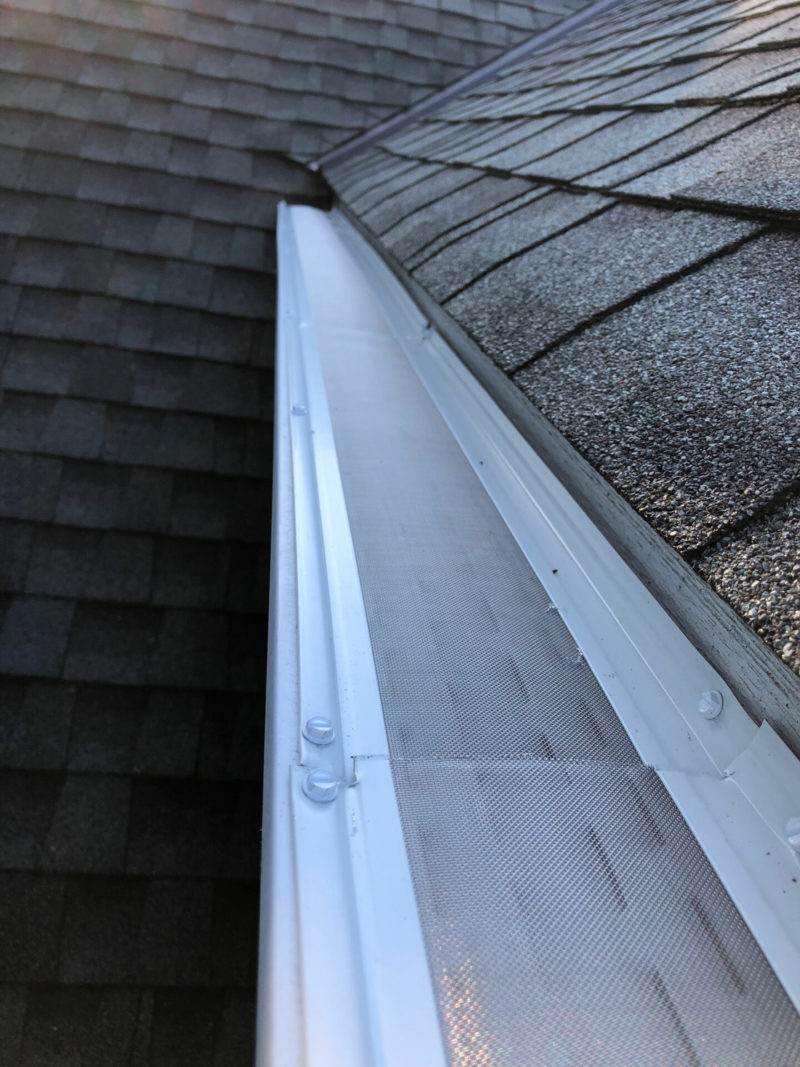 All-Serv generally cleans rain gutters at the same time we are doing roof maintenance; it just makes sense because we are already on the roof. If you live in an area that is wooded, the trees can really make a mess of rain gutters. Rain gutters need to work continuously—waiting until the gutters are clogged and overflowing is not the best plan. Nonfunctioning rain gutters can cause roof damage; the excessive weight of debris and water can unlevel the slope and detach the entire gutter. Unless your home is in an absolute clear area (no woods) we recommend our premier stainless steel gutter guards.
Unfortunately, most gutter guards don't work. Here in the Pacific Northwest we are blessed with beautiful evergreen trees. Unfortunately, these evergreen trees produce a lot of needles. Most gutter guards are not designed to keep needles out of the system. They are built by nationwide companies and primarily designed to keep leaves out, not needles. Most of these systems are way overpriced and some require a completely new gutter system, not just the guards. All-Serv sells and installs a patented stainless steel fine mesh louvred gutter guard system that can be attached to your existing gutters. The system has a 20-year warranty and is guaranteed not to overflow or clog for 10 years. The system is completely serviceable, if needed, unlike most other systems.